Introducing Masa:

Sowing Bold ideas to Harvest Innovative Knowledge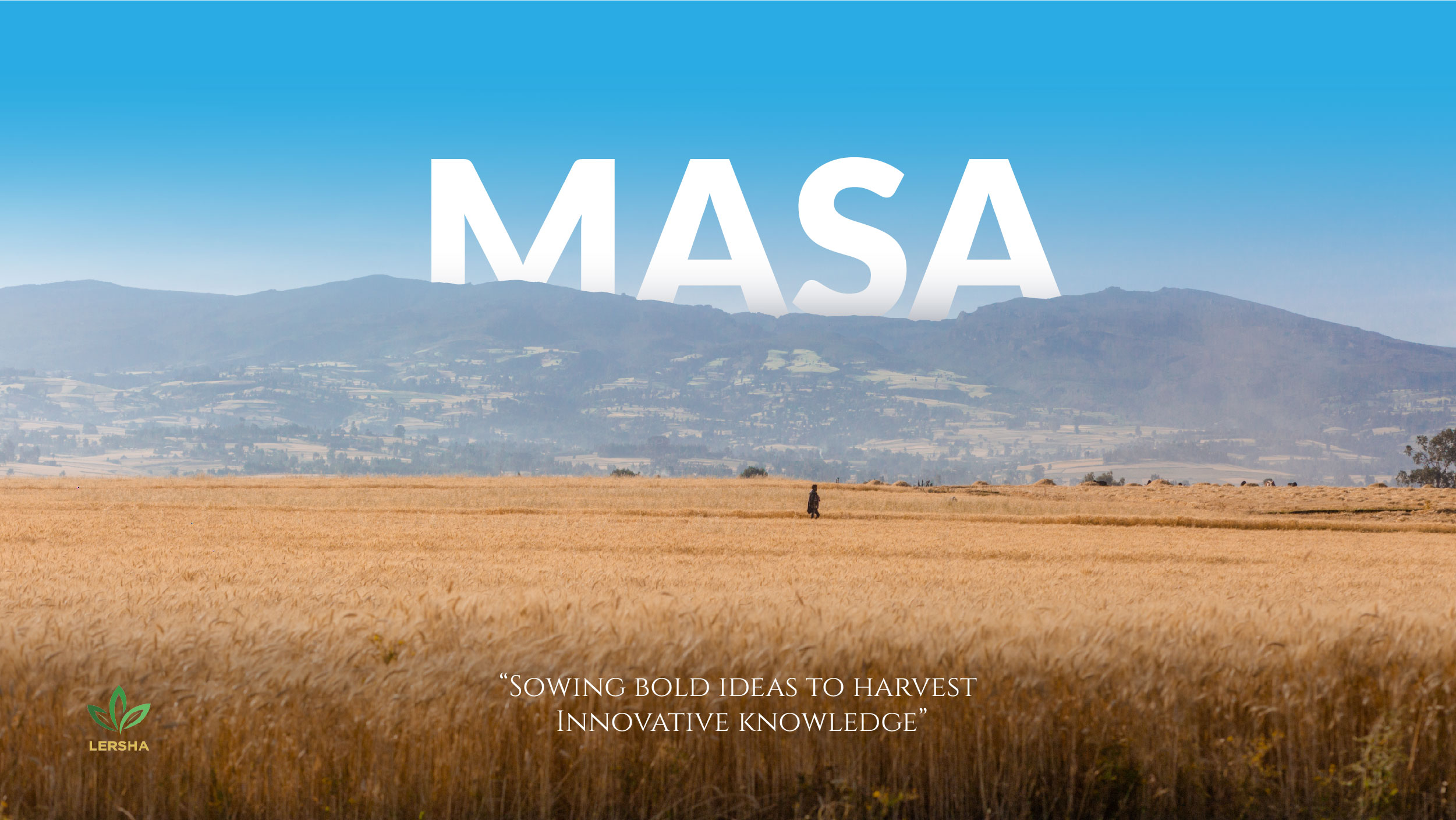 A key element to "making agriculture easy for everyone" is making agricultural knowledge accessible to all. Lersha has started this journey by making agro-climate advisory and extension contents available to farmers using a digital platform, but we want to expand our horizons even further. One of the biggest advantages of having a digital platform is the ability to transcend the limitations of time and space and enable an easy exchange of knowledge.
We are naming this blog series Masa (ማሳ), the Amharic equivalent to 'cultivated land' because we think that it encompasses what we imagine this space being. True to its namesake, we envision this blog to be a place where ideas are planted and nurtured to grow into innovations that we can all reap the benefits of.
This blog is where we share about the modern agricultural practices that Lersha avails, as well as our learnings from the agrarian communities that we work with. We strongly believe that the future of agriculture should link emerging solutions and existing local knowledge to fulfill farmers' best interests. Masa is an extension of this conviction that conventional experts, farmers on the ground and everyone in between have valuable insight to create a productive and sustainable future for agriculture. This is why we will be taking a multi stakeholder approach by collaborating with various partners to share everyone's stories and unlocking a learning opportunity for all.
We also want to invite you to meet the Lersha team, who are eager to share their experiences spanning from our office to farms across Ethiopia. Our team approaches learning as an exchange, we believe that everyone is a teacher and a student; so we are here to share what we know and learn from you as well. Follow @lershaapp on all social media platforms and join us as we embark on a multidimensional exchange of ideas and experiences towards a collectively enlightened agricultural journey